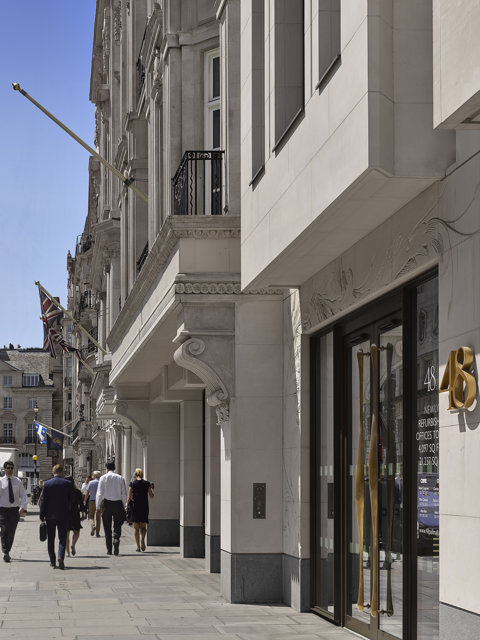 48 Pall Mall
48 Pall Mall provides a brand new contemporary building on one of London's most famous streets in the acclaimed district of St James's. The development offers 32,000 sq ft of modern, open plan offices designed with meticulous attention to detail.
Originally constructed as serviced apartments in the 1890's by Hyman and Marcus Collins, the building suffered bomb damage in WWII and was completely reconstructed in 1951 as offices for the Royal British Legion.
Redeveloped in 2016, the building provides 32,000 sq ft of contemporary Grade A office accommodation, arranged over lower ground, ground and seven upper floors. The striking façade of part of the original building has been retained, and a contemporary new façade has been designed to look toward the future.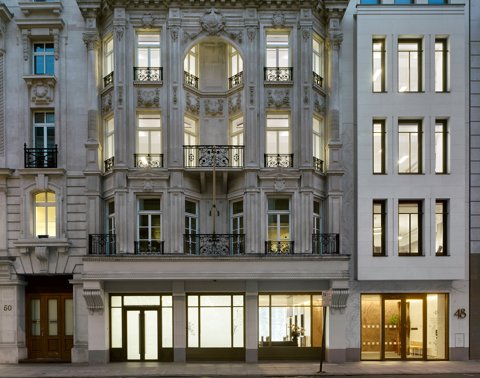 48 Pall Mall is managed by Real Estate Management (UK) Limited (REM). REM provides property development and asset management services to real estate investors in London. The company manages an investment portfolio comprising 2.5 million sq ft of premium lettable space in multi-use assets, and a £400 million development pipeline.
REM's assets under management include Western Europe's tallest building - The Shard, The News Building and residential development project – Shard Place at Shard Quarter, Park House in North Mayfair and 48 Pall Mall in St James's.